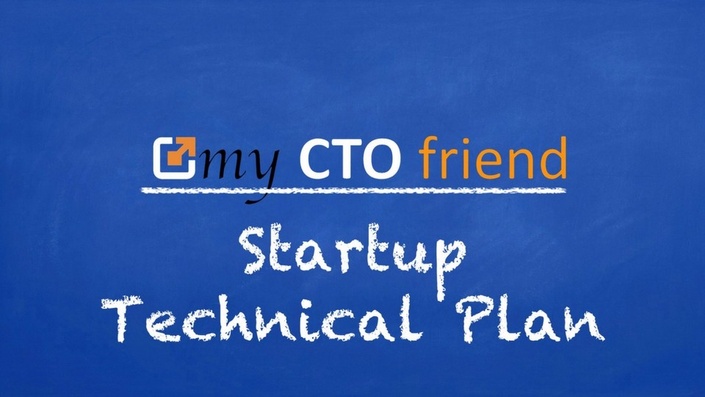 Startup Technical Plan Program
Are you building a startup? Learn to improve your idea, use the right technologies, evaluate features and costs, and develop your product
Watch Promo
I've made things as simple as I can.

The entire program has been designed to make you follow a list of logical steps. So even if you might want to jump directly to the topic that is most pressing for you right now, I recommend that you do the course in the right order. That way, you can create a solid foundation and build up new assets on top, just like you would when constructing a high-rise building.
In this course, we're going to:

Improve your idea using the best technologies,
Evaluate your product features and their costs, and
Plan the development of your product or service
Curriculum
Startup Technology Brainstorming Course: Finding the best technology for your startup
Available in days
days after you enroll
Worksheets
Available in days
days after you enroll
Your Instructor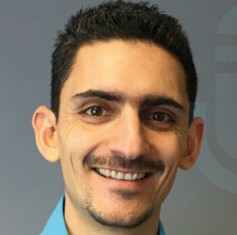 Amaury KHELIFI has been working in the IT industry for 15 years and has dedicated himself in the last 4 years to the tech startup environment. Having had the experience of launching his own startup and managing its ups and downs, Amaury has decided to impart his extensive, entrepreneurial experience with us by evaluating the steps he did wrong and sharing with us how he should've done things differently. Since closing down his company, he has helped more than 30 startups avoid pitfalls and secure their IT management infrastructure while maintaining a focus on their core business.
With a highly technical skill set, training experience and in-depth knowledge of the startup environment, Amaury meets exactly what Founders and CTOs need at the early stages of their development.
An entrepreneur at heart, he always looking for opportunities to help passionate people launch new ventures and make them grow.
By the end of this course, you will have your product roadmap created after a strategic prioritization process.
The roadmap is basically what you'll give to your developer to let him know what to develop first. This is what will allow you to create a business model as soon as possible by making early versions cheaply but while still generating some revenue.
For a better understanding, all the content on is organized in 5 different types:
Startup methodologies

Tech made simple

Building steps

Common questions

Practical tips
We will compile costs and required resources.
"Resources" are the developer or provider qualifications you need to look for to help you build a great product. These also include the internal/external strategy of deciding when it's best to hire someone or outsource a part of your product's development.
And to build your budget for this project, we will also look into which innovative technologies are the most appropriate for you to use.
This is similar to time-to-market analysis, but for different technologies, and is also a good way to create a differentiating offer. This will help you show people that you know what you are talking about, specifically when pitching to partners, investors and incubators.
Finally, we will tackle development planning.
This is pretty much everything we should find in a complete business plan, when it comes to technical and operational parts.
Don't get me wrong, the lean startup methodology is great. But a fully detailed business plan is rarely required for startup projects. What is a requirement is to define exactly what to build and how to build it, especially if you are about to delegate parts of your project's development.
So to summarize, here is the plan...
First off, in the General Requirements video, I'll share with you what, from my point of view, is the best methodology to apply when developing any project.
Then we will refine, shape and improve your idea by using different technological trends. Then we'll see if a couple of new ideas can enhance your project and make it stand out even more.
Then we will move on to Features Prioritization, Budget Evaluation and then finally, Roadmap and Resources.
At the end, I will share some tips for polishing your project through highlighting why your project is innovative from a technical point of view.